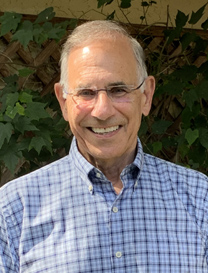 Email: ssilverman@nextstageroadmaps.com
Website: www.nextstageroadmaps.com
Phone: 6502450950
Location: Mountain View, CA
Speaking Topics: All areas helping adults transition into Retirement
Areas of Specialization: All areas of retirement, but especially in non-financial areas.
I am a Retirement Coach and Workshop Instructor for adults helping them transition successfully into their Retirement and their next stage of life after their mid-career and midlife. Many times, this transition is not easy. For the last 4 years, I have taught a workshop at Stanford University to their staff entitled Retirement and Your Next Stage of Life. I am passionate about helping some of the 78 million Boomers transition successfully into their next stage of life.

I am doing this to give back to society and to help make the world a better place. I am also the Founder and Director of Next Stage Roadmaps, LLC which is the company under which I provide this Retirement Coaching and Workshop Instruction.

Prior to founding Next Stage Roadmaps, I spent 30 years as Founder, Principal and CEO of New Way Marketing, Inc and of SalesRamp, LLC. Both companies were sales and marketing consulting companies helping early-stage, venture-backed, high-tech startups build their Lead Generation Teams, Sales Development Teams and Inside Sales Teams. Earlier in my career, I held various senior sales and marketing roles at companies such as Prime Computer and Digital Equipment Corporation.

I have a BSEE from the University of Michigan, an MSEE and an MS in Political Science from MIT, and an MBA from Harvard Business School. I also am a Certified Retirement Coach certified by Retirement Options, Inc.

I live with my fabulous wife of 49 years in Palo Alto, CA along with our two, brilliant and totally well-trained little dogs, and close to our two, awesome adult children and their spouses, and our five adorable grandchildren.